1-3 month
shark/dive Program
Industy recognised qualifications
Hands on data collection experience
Work with Great White Sharks
THE PROGRAM
The White Shark Africa/GoDive Mossel Bay – Shark and Divemaster Program is a SCUBA and shark conservation project operating in the beautiful coastal town of Mossel Bay, South Africa.

Mossel Bay is situated on the scenic Garden Route in the Western Cape. It is well known for having one of the highest White Shark concentrations along the South African coastline and in the world. White sharks are very elusive animals – you would consider yourself very lucky to see one on a SCUBA dive.

What we offer as a program is a hands-on approach to working not only with Great White Sharks, but also the many other species of sharks and rays found in the area. We also have weekly shifts at the local Seabird and Penguin Rehabilitation Centre (SAPREC).

During this program you will have the opportunity to complete your NAUI Divemaster/Instructor qualification with Go Dive Mossel Bay. Throughout your SCUBA training you will take part in many research/conservation projects such as coastal/dive clean ups, reef surveys, BRUV deployments, and even Skippers training.

The ultimate goals of the program are education, public awareness and career development.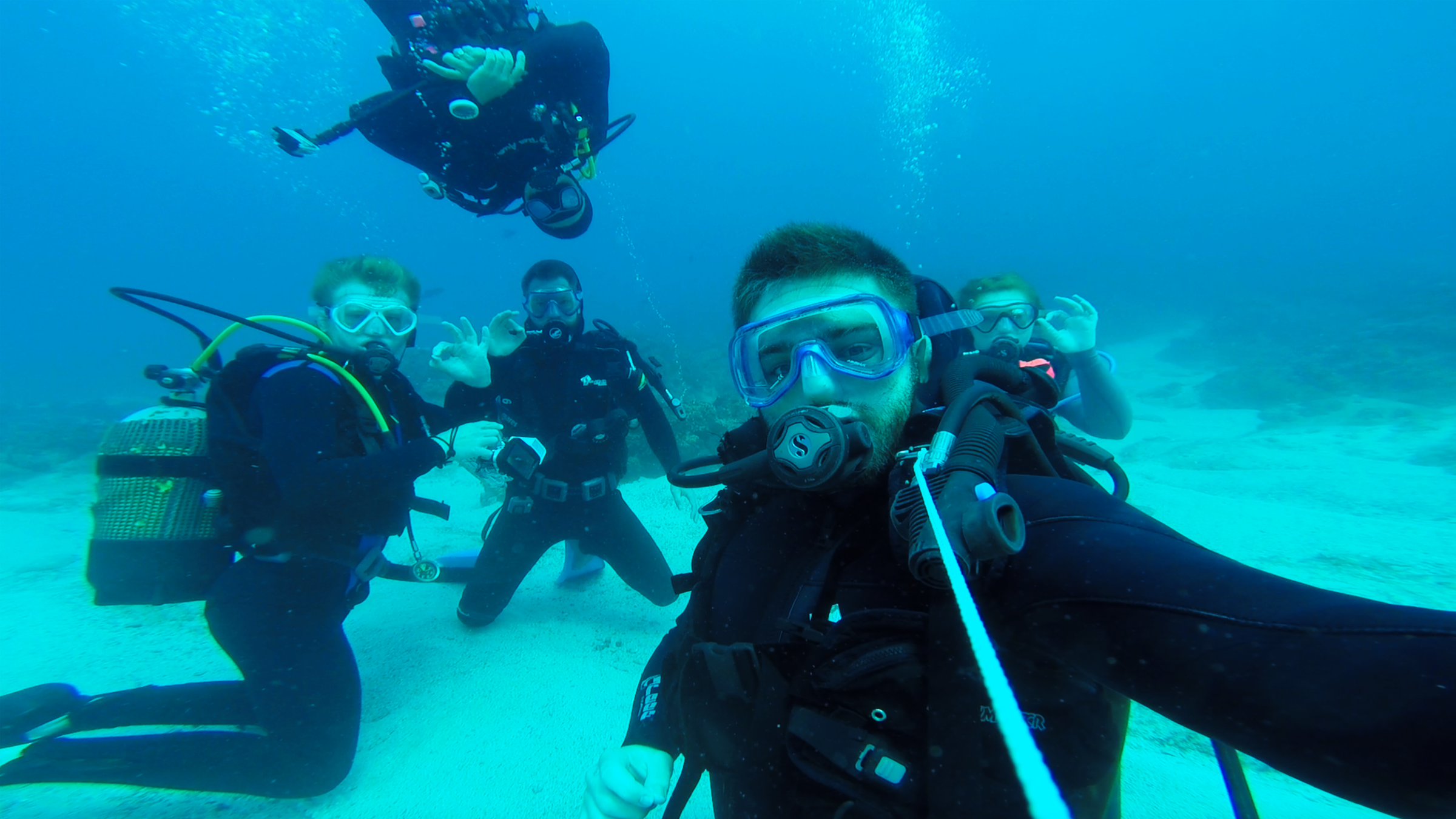 ZERO - HERO
BECOME A DIVEMASTER
If you're here for 3 months why not get your divemaster qualification
Book Now
HOW IT WORKS
Each program starts from the 1st of each month. The program runs from Mondays to Fridays with the weekends off, leaving you some time to relax and explore. If, like most participants, you feel that one month isn't enough time, we do also accept bookings of two to six months.

The program is open to anyone with a real interest in SCUBA diving, sharks, and the marine world. This program is ideal for those who wish to be involved in something rewarding, educational, exciting and overall enjoyable. Anyone studying biology, marine biology, zoology, oceanography, marine tourism, environmental conservation, animal husbandry, marine filming, etc. will find the program particularly beneficial towards their goals. This program is perfect for SCUBA divers wishing to develop their careers in the field.

We also cater for and welcome passionate conservationists who would like to help remove the bad stigma attached to White Sharks due to negative media. We feel it is important to engage the clients of the cage diving trips in a positive way that helps them to better understand these animals.

The program schedule is structured, and we try to adhere to it as far as the weather and sea conditions allow.

All SCUBA dives/courses will be scheduled based on sea conditions following a daily report from our instructors.

The minimum age to participate is 18 years. All SCUBA diving participants must sign a NAUI Medical Form to ensure they are fit for diving. SCUBA participants must also have DAN Insurance.
Prices are per person. (Prices are subject to change until booking is secured by a deposit). For accurate conversions please use XE Conversion per currency) Please enquire for costs on extended periods of time.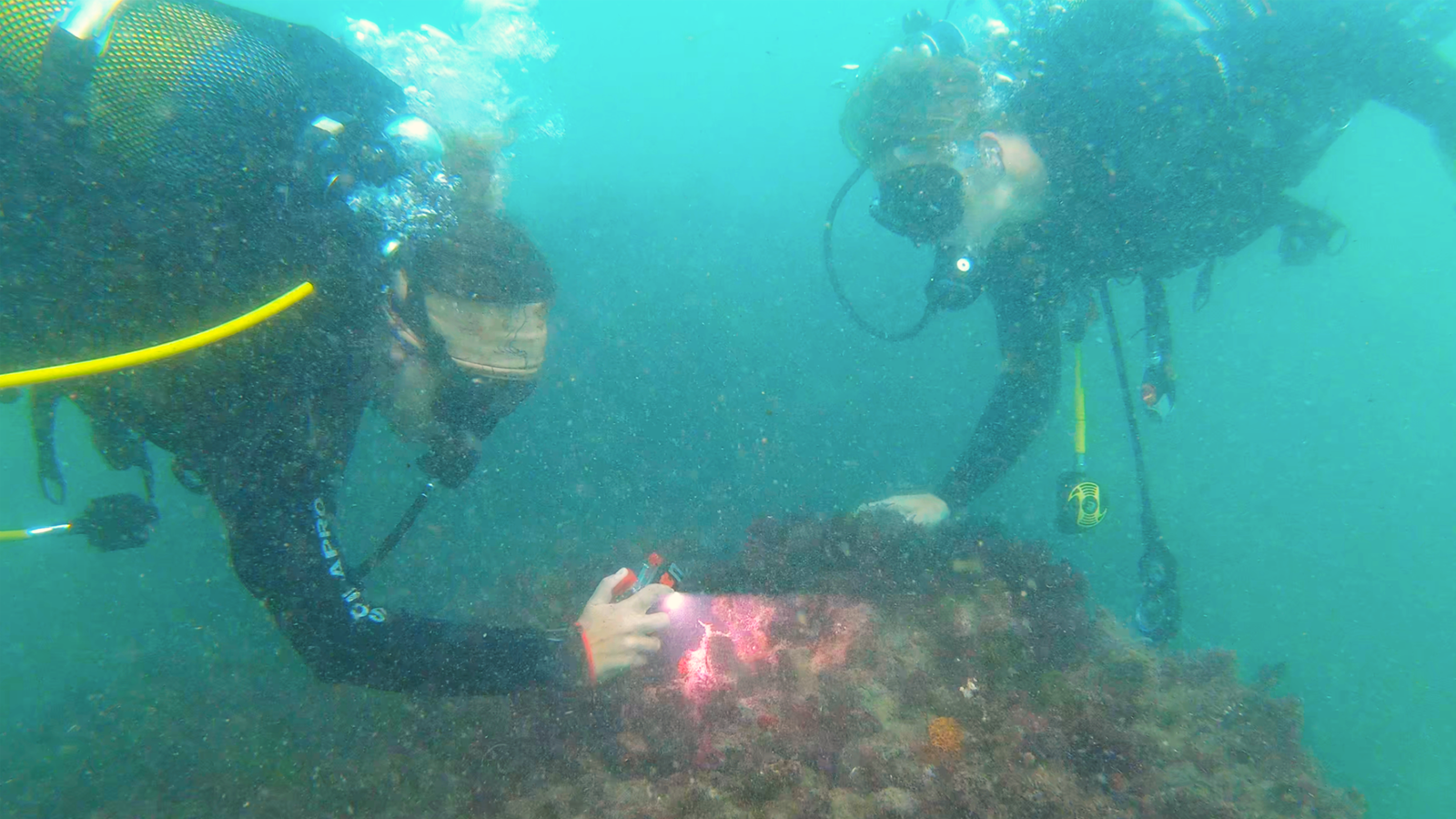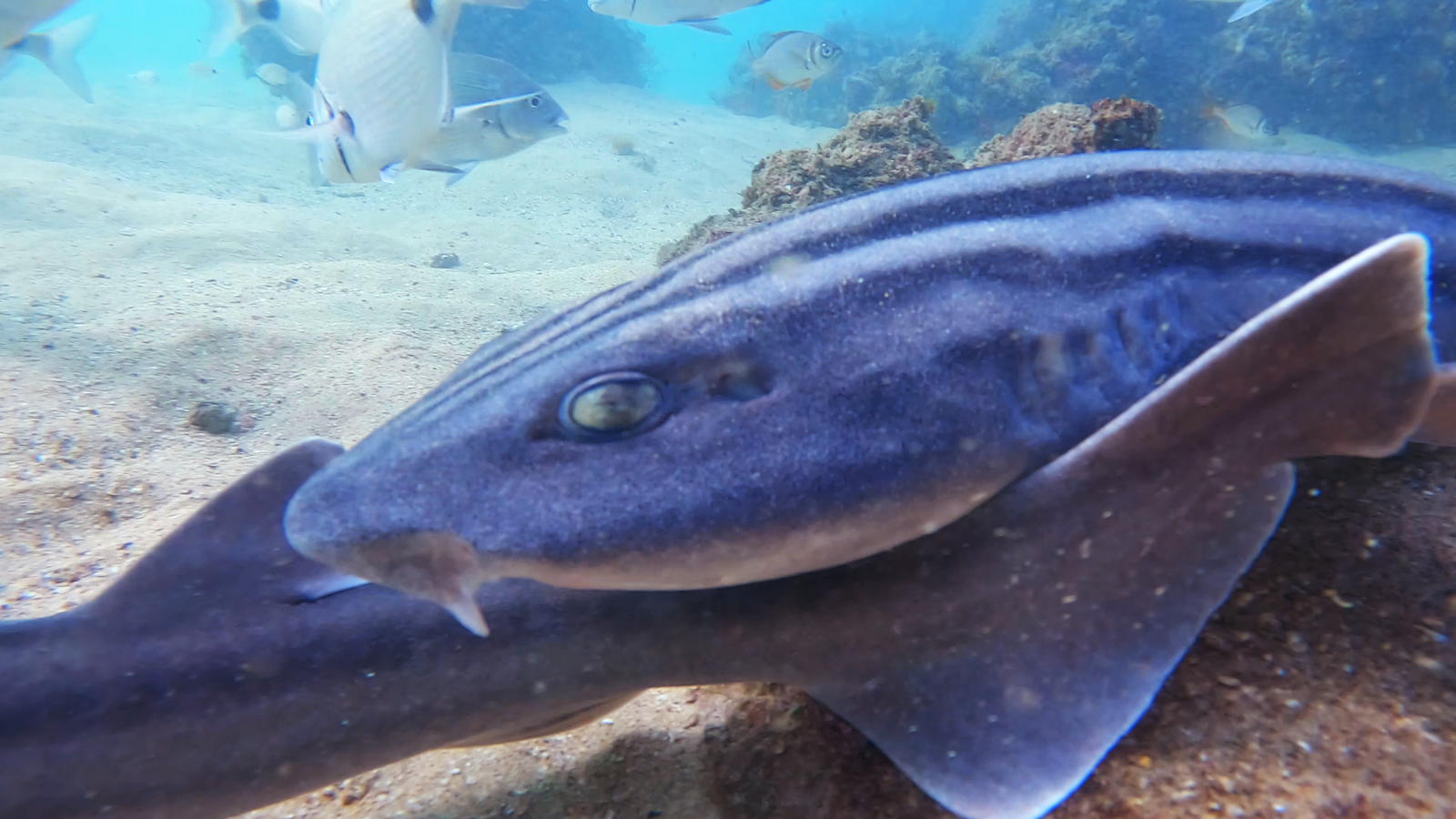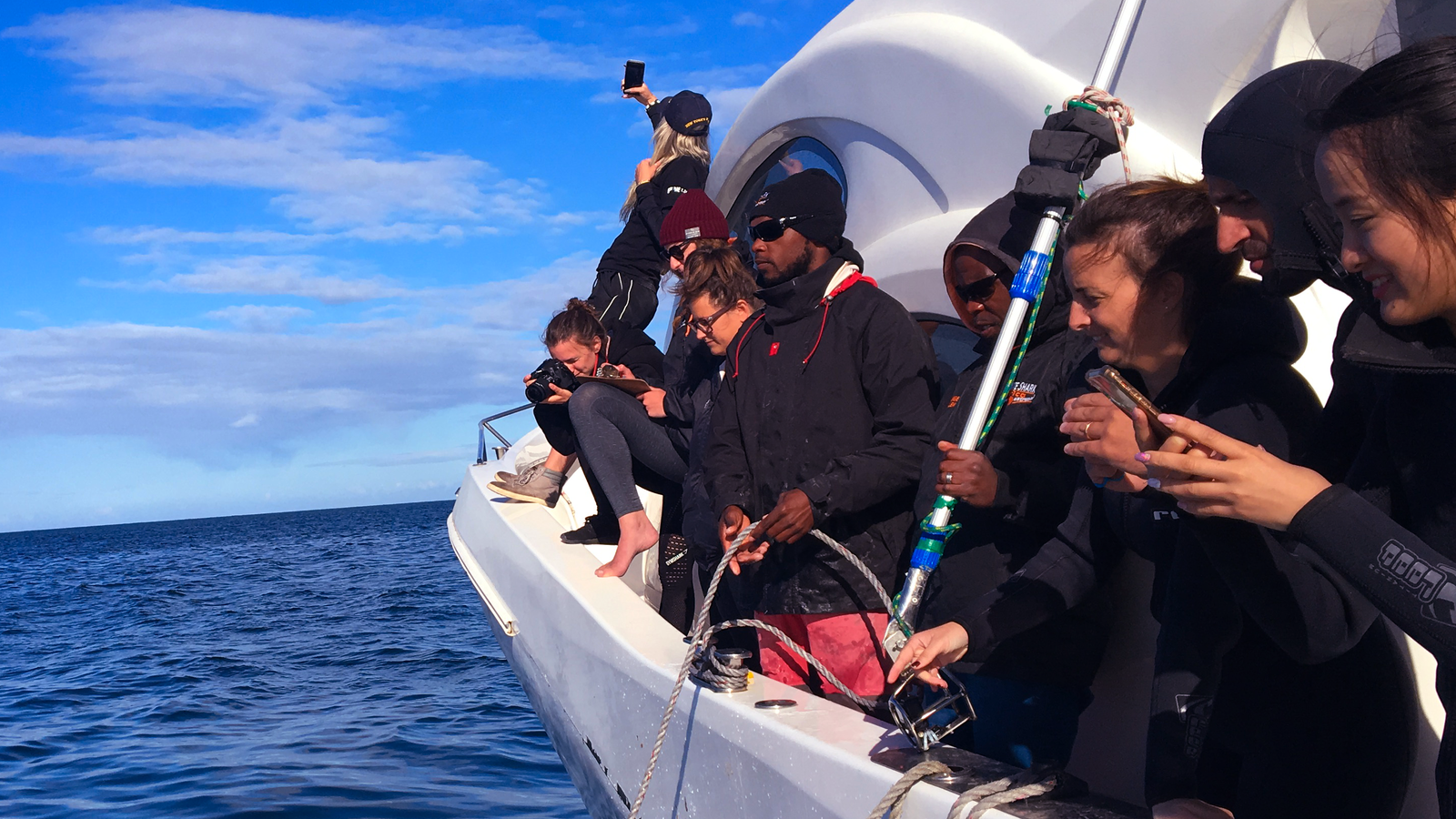 fin id
The dorsal fin in Great White Sharks is kind of like a fingerprint. No two are exactly the same. Because of this, the dorsal fin has become an accepted way of identifying sharks and telling them apart by taking high-resolution pictures and comparing them. We also include things like pigmentation, scars and amputations found all over the body.
sustainable fishing/shark tagging
This part of the program is partnership with the Oceanographic Research Institute who are the tagging authorities here in Southern Africa. We use traditional tagging methods to keep track of population growth and movement. This data is supplemented with genetic samples and is used to DNA barcode the different species of shark we encounter.

Because we do not like to strictly target sharks whilst fishing – we have coupled this project with another; sustainable fishing practices. Students will learn about sustainable fish species in the bay and the fishing techniques to catch them.

Note: We DO NOT catch, tag or sample Great White Sharks.
NUDIBRANCH SURVEY
Nudibranchs (sea slugs) are one of the most diverse marine invertebrates in the world. More than 5,000 species exist and many more have yet to be described. Spatial and temporal data will be collected using a 'search per time' method where every nudibranch observed will be photographed, measured, and recorded. New or undescribed species will be collected, preserved, and kept for molecular analysis.
Fish Surveys (UVCs and BRUVs)
Underwater visual surveys (UVC) will be carried out using the roving method. Interns will learn how to accurately identify and record species in field and input them into the ongoing database. We are also using baited remote underwater video (BRUVs) to examine differences in species assemblages when divers aren't present in the water. Interns will be responsible for helping us to deploy and retrieve the BRUVs, followed by video analysis and species identification.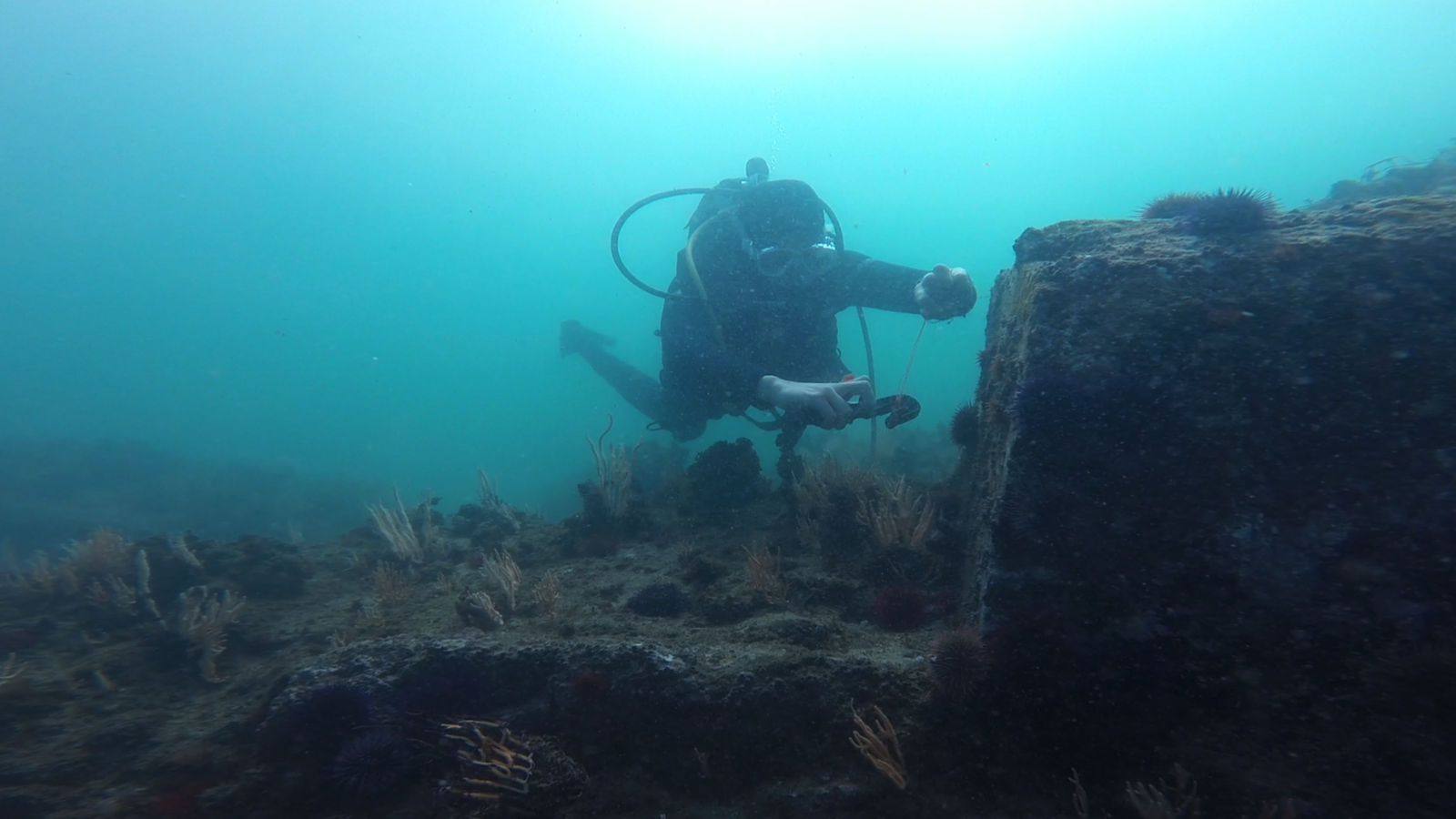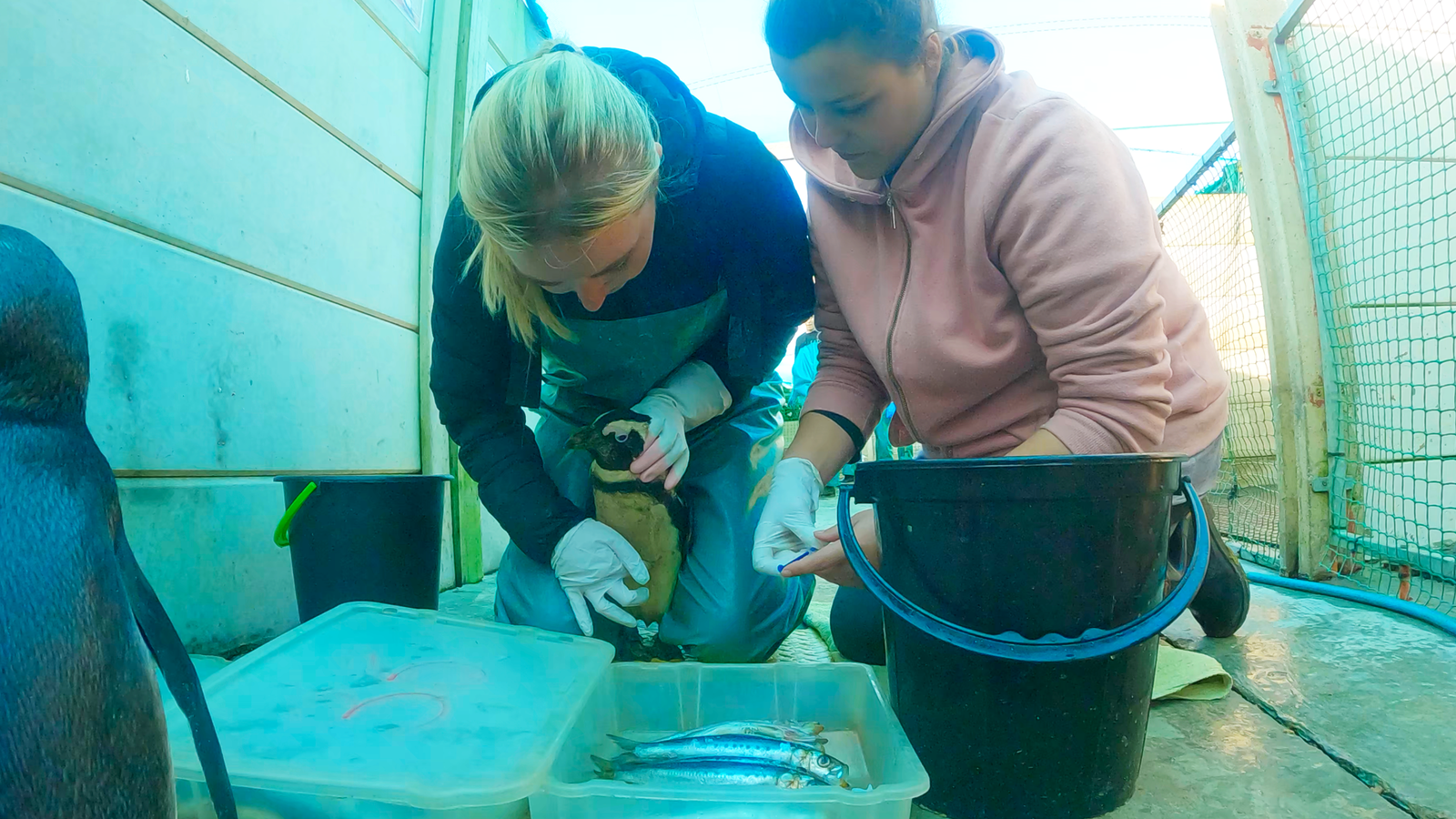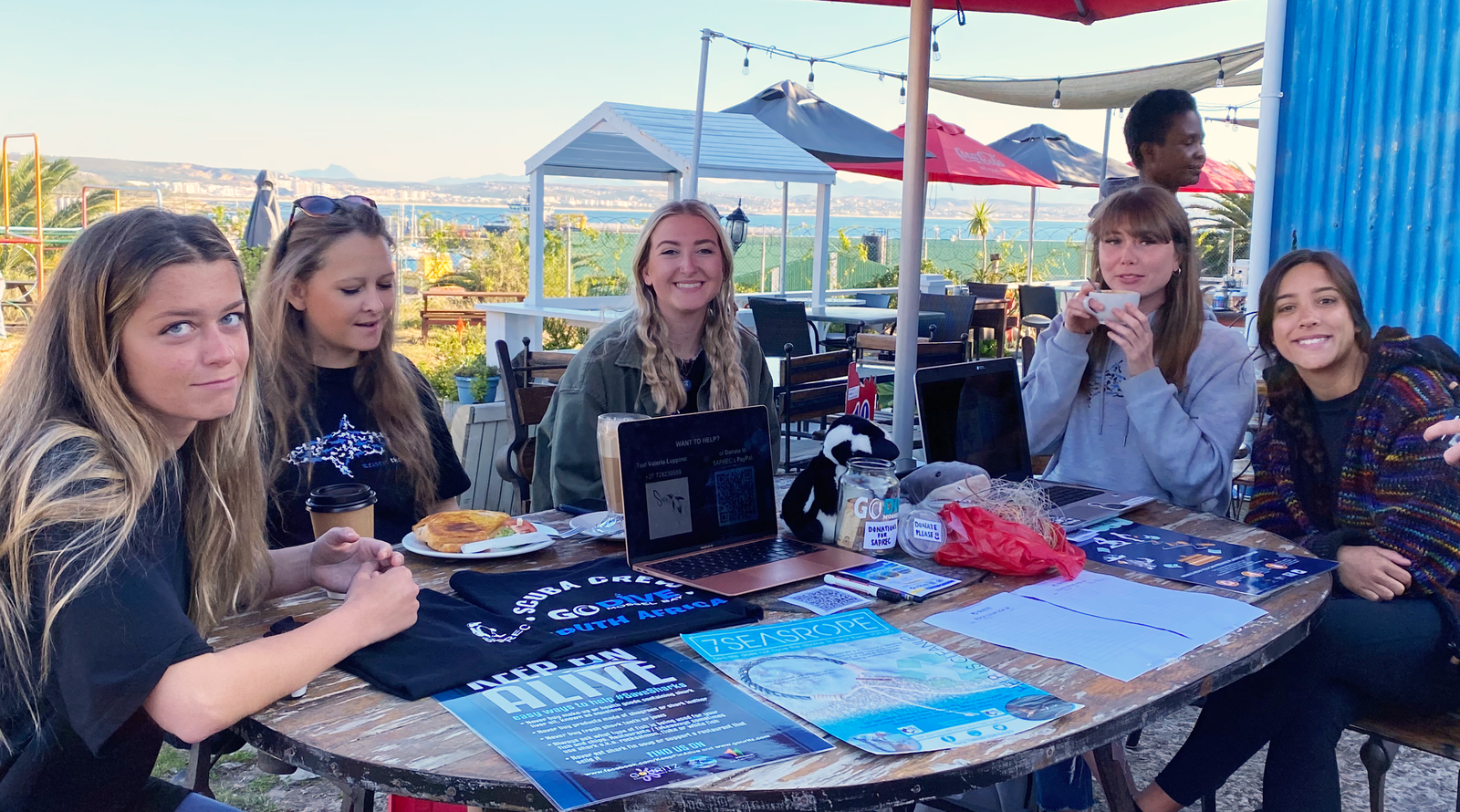 coastal cleanups
The volume of plastic waste in our oceans and on our beaches grows annually. Unfortunately, so does the number of marine animals and seabirds that are killed from entanglement and choking on this debris. Our goal is to help keep some of our favorite dive companion creatures safe from plastic harm. At the same time, we will be gathering valuable data, to be fed into national and international databases, helping us to understand the typical waste found in order to tackle the main problem plastics.


Clean Ocean Diver Workshop
This workshop will involve a lecture on plastic pollution, a practical element to learn how to safely and effectively remove fishing line from reefs, information on what's involved in deep clean diving, an intense specialty dive briefing and a deep clean dive at a known plastic pollution problem spot. We will also be working with the Strandloper Project, to recover plastic and ghost fishing gear, from a recently established survey transect. Afterwards, we will analyze the items collected and compile data, to feed into both a regional and international database.
Seabird and rehabilitation
Each week we will spend a morning volunteering at SAPREC (Seabird and Penguin Rehabilitation Centre) where we will help clean enclosures, feed the penguins, and assist with any other necessary work.


community outreach
Involvement in school talks, public talks, radio shows and a puppet show, raising awareness about ocean conservation and plastic pollution. Helping establish Clean Ocean Companies, aiming to encourage local businesses to reduce their plastic pollution impact.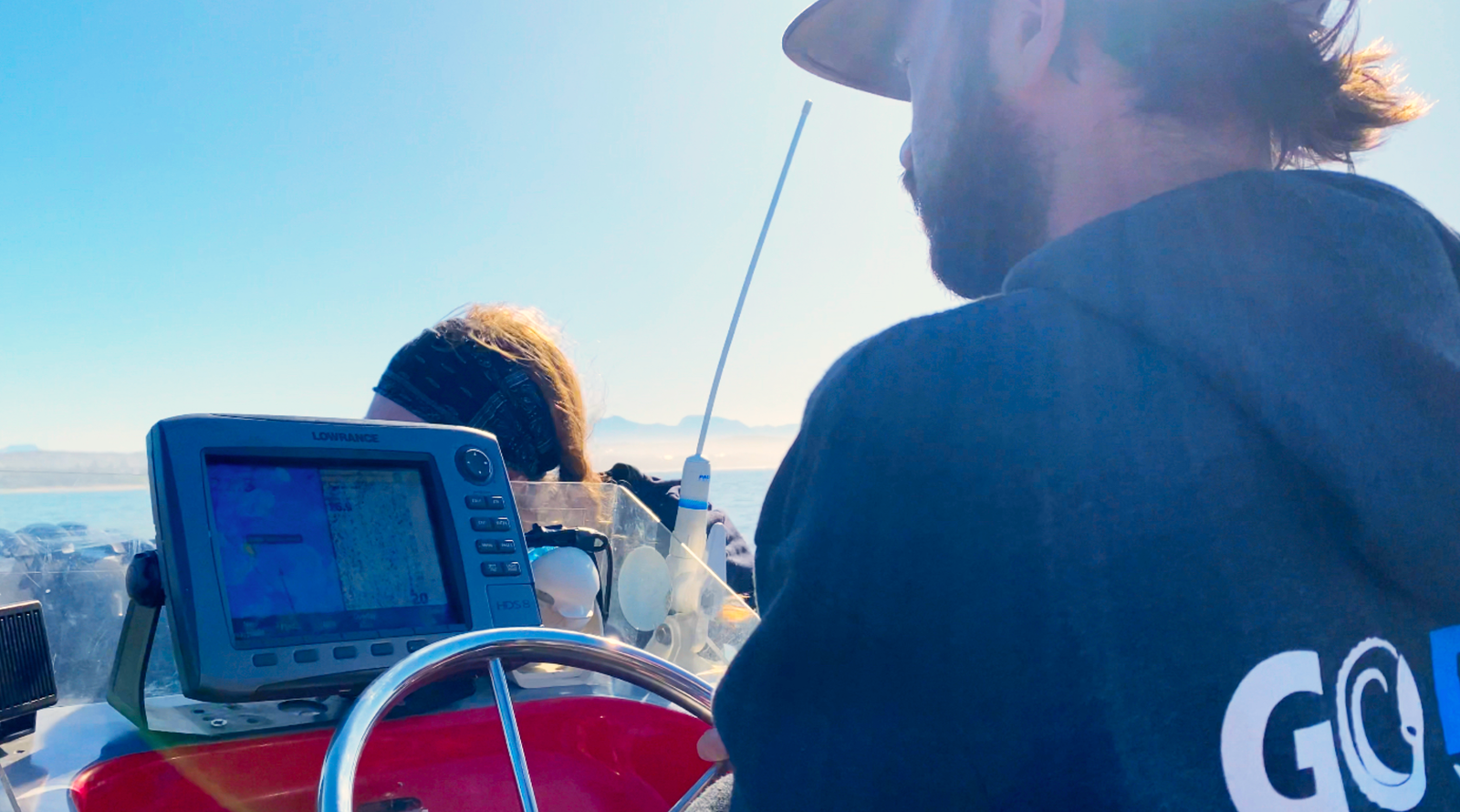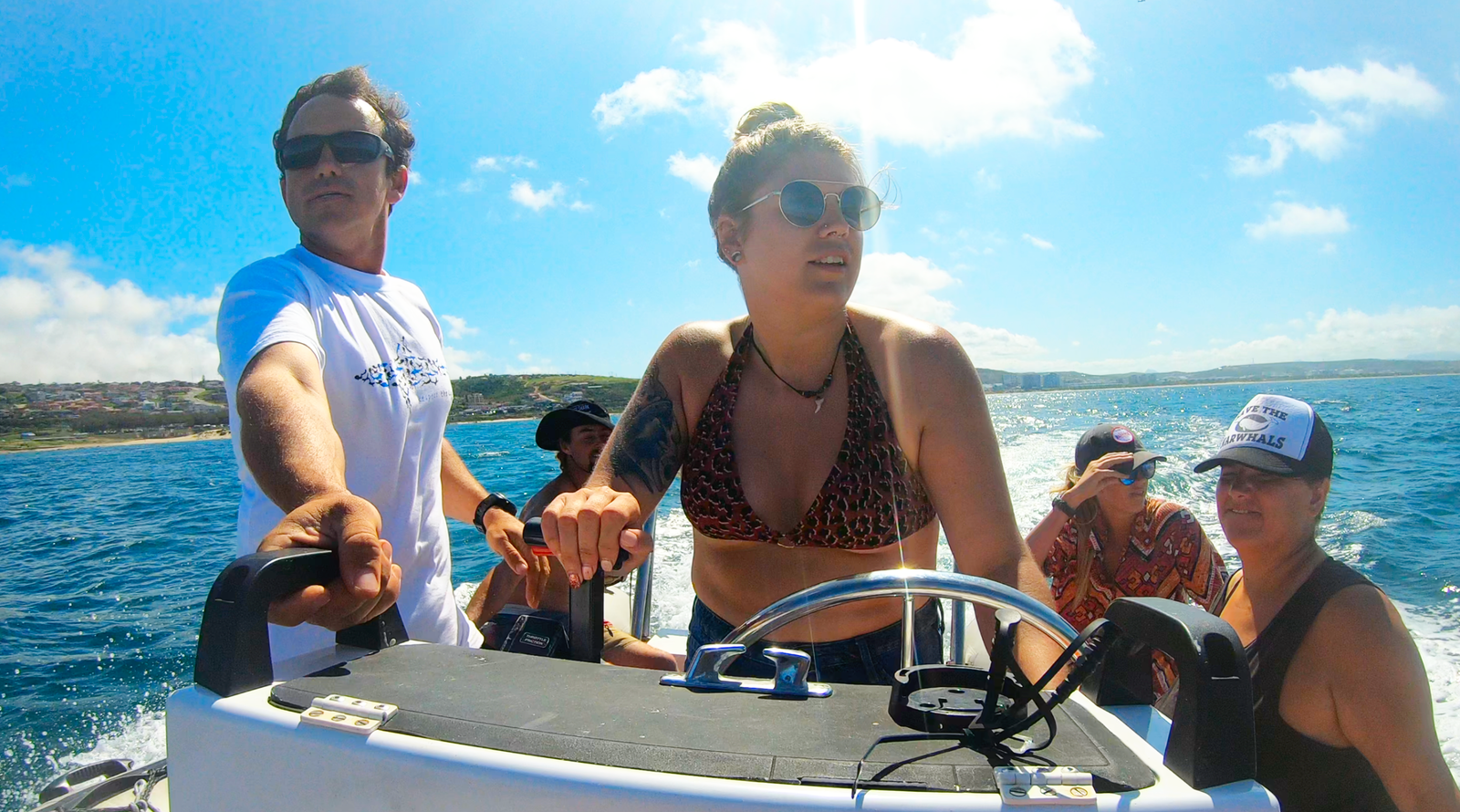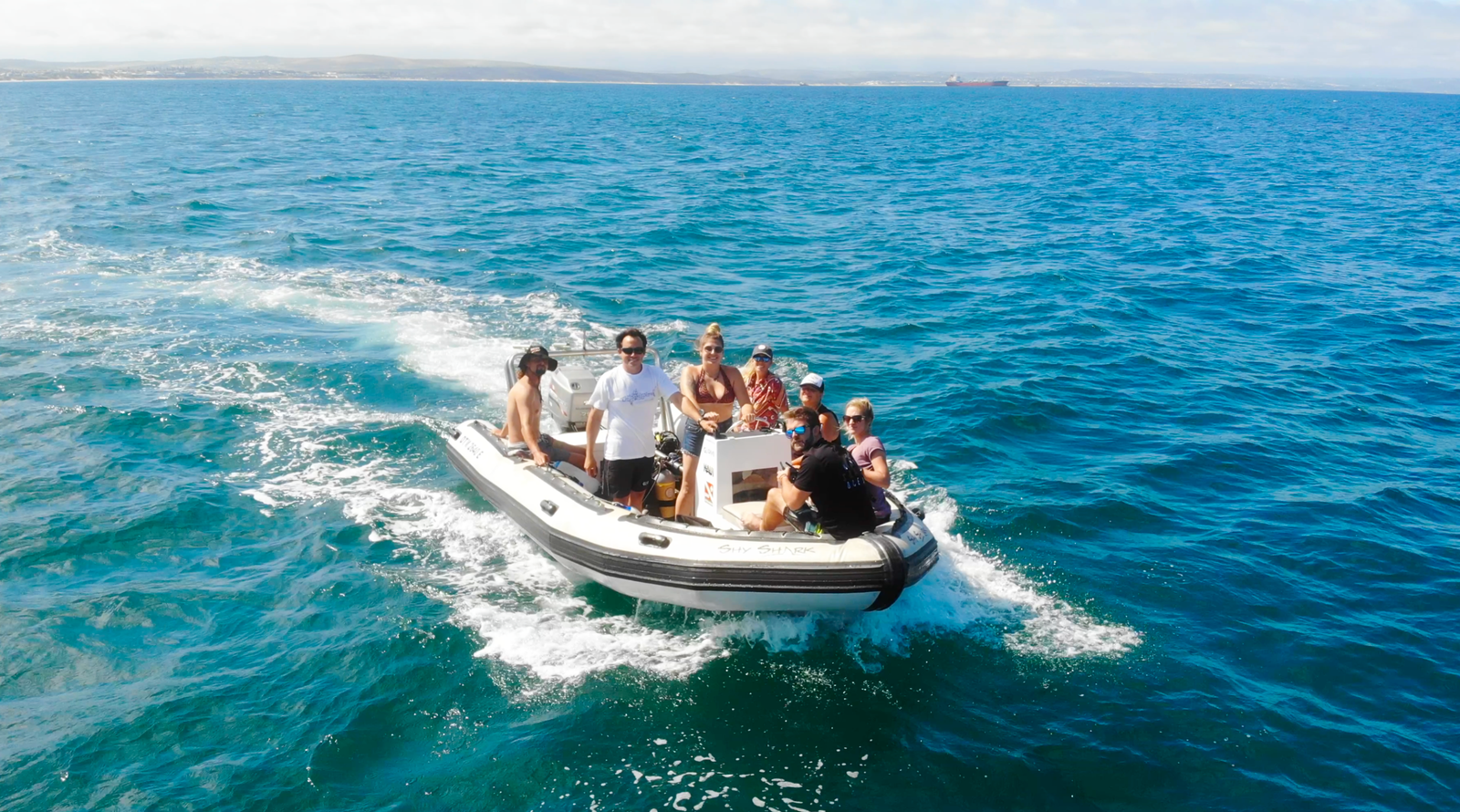 BECOMING A SKIPPER
During your stay with us, you will have the opportunity to work alongside our skippers to gain this valuable seamanship experience and complete your log. Once your log is complete, we will book your exam appointment with SAMSA, right here in Mossel Bay. Our skippers will then help you prepare for your exam.

SEAMANSHIP SKILLS
Apart from time at the wheel of our semi-rigid dive boat, you will also learn how to prepare the boat, check the safety equipment and weather conditions, safely deploy and retrieve the anchor and many other important skills.

All interns will be involved in the following seamanship activities: man overboard, marine firefighting, first aid for seafarers, abandon ship, low visibility procedures, GPS operations, nautical terminology, boat handling, equipment troubleshooting, navigation and chart work, and many more.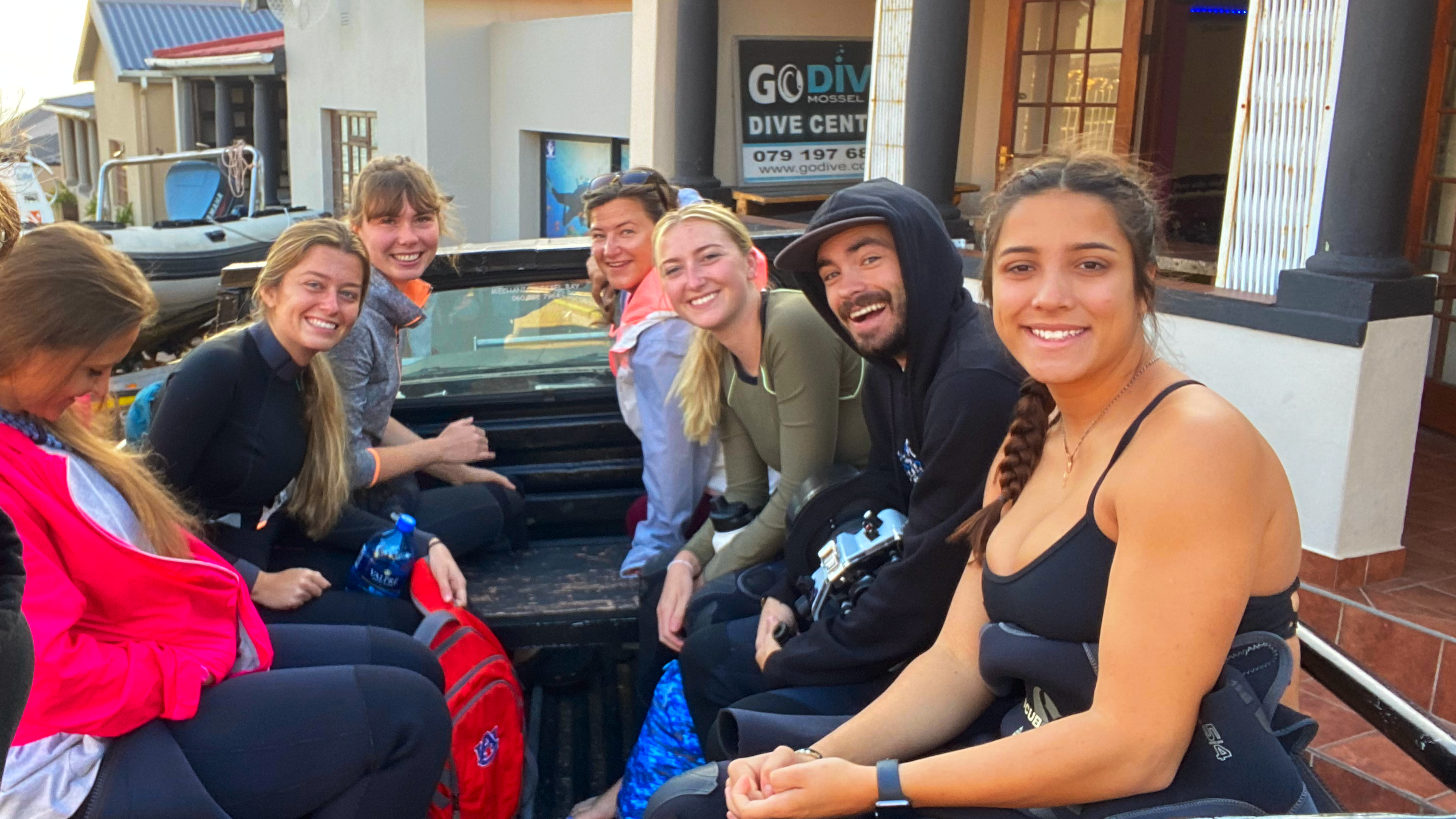 our chosen provider
GO DIVE MOSSEL BAY
Go Dive Mossel Bay is an education-oriented dive school located in the beautiful Garden Route of Southern Africa. We are a team of award winning NAUI Instructors and passionate marine biologists and conservationists, dedicated to preserving the oceans.
ELIGABILITY AND FEES
1 MONTH INTERNSHIP: $2000

• SCUBA Courses included: Open Water, Advanced

2 MONTH INTERNSHIP: $4000

• SCUBA Courses included: Open Water, Advanced, Rescue, Nitrox, Master Diver,

3 MONTH INTERNSHIP: $5400

• SCUBA Courses included: Open Water, Advanced, Rescue, Nitrox, Master Diver, First Aid, Divemaster
ACCOMODATION
Throughout your program you will stay in self-catering dormitory style accommodation in central Mossel Bay. The accomodation is located within easy walking distance to most shops, restaurants, and the harbor.

Each of the rooms in the house are divided according to gender and have two sets of double bunks. There is free Wi-Fi available which makes staying connected with loved ones easy. The accommodation is directly opposite the Ports security office making it one of the safest areas in Mossel Bay. There is also an affordable laundry service just two doors down for clothing. All bedding is provided.